It's Spooky Time Again
It's spooky time again. October is the time for everything pumpkin spice. It's also Halloween and many of us celebrate by trick or treating. Remember a few basics to enjoy this time to the fullest and stay safe at the same time.
Have Fun and Be Safe
If you are driving or taking your trick or treaters around, stay as alert as possible. Kids sometimes forget in the excitement and dart out across streets. Some places also do not always have sidewalks, so be extra aware. For those who are trick or treating, wear something reflective and carry a flashlight or glow sticks so that oncoming traffic and others can see them easily. Also, when finished, examine all treats and toss anything that is not completely sealed for safety. And, of course; have fun! Here's some
additional info provided from Florida Highway Safety and Motor Vehicles
to note.
Our Annual Pumpkin Challenge
Every year here at Finch Real Estate Company, we have some fun and carve pumpkins together. This is a great activity for all ages. Even the littlest ones can join in and paint a pumpkin if too small to carve. We wish you all a happy and safe Halloween!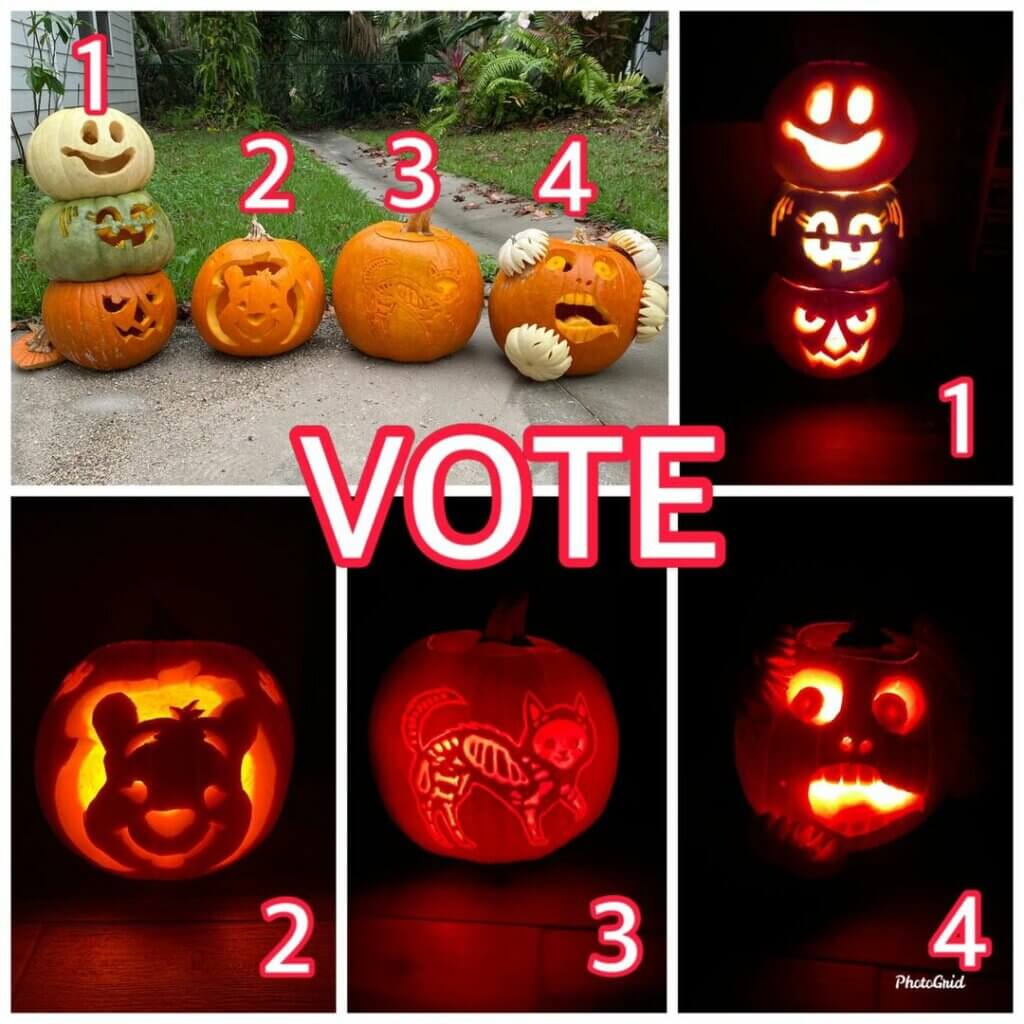 It's that spooky time of year again and our team pulled out the carving tools to have a little fun together and of course a friendly competition. Who's gonna win the golden pumpkin trophy this year??? Help us by visiting
our Facebook page
and commenting with the corresponding # to your favorite pumpkin!
1) McBuckets O'Boos
2) Sweet as Hunny
3) Cat Skellington
4) Eaten Alive
Your friend and Realtor ®,