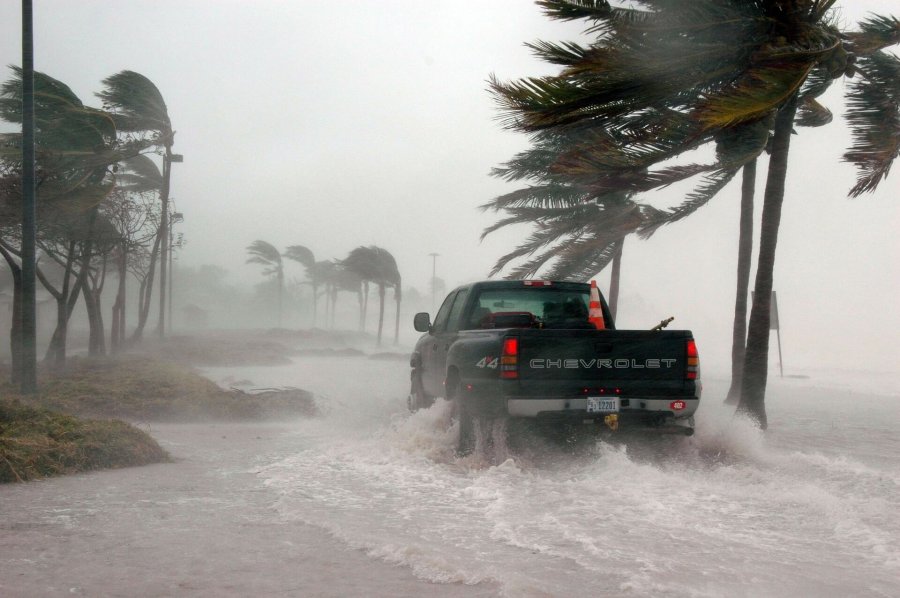 I've been reading a lot of great posts on hurricane preparation tips, so I thought I'd compile them all in one convenient place for everyone to share! MOST IMPORTANTLY: In the midst of chaos, remember that we are all going through this and to treat others with respect and decency.
Preparation Tips
Have a packed "go bag" for the family in case you must leave in an emergency, which should include some water, food, and copies of important documents.
Food
You should have at least a 3 day supply (per person) of non-perishable foods that don't require cooking or refrigeration – dried fruit, peanut butter and jelly, canned meats, fruits and veggies, granola bars, crackers, nuts, etc. Don't forget to keep a manual can opener on hand for the canned goods – an electric one will do you no good without electricity!
Coffee Addicts: You can make and freeze coffee before the storm!
Fill propane tanks so that you can cook food on the grill in the case of power outage.
Make food ahead and freeze – food can be reheated in pots/pans on the grill.
Water
Freeze gallon jugs, 2-liter bottles, and gallon-size Ziploc bags with water to use to keep items cool and then you can use the water as drinking water as they defrost.
Fill a bathtub with water for sanitary purposes – flushing toilets, cleaning, bathing.
Don't forget water for your pets and for mixing infant formula!
Bag and store your ice in grocery store bags because ice will be scarce later.
Your Home
Do laundry and dishes ahead of the storm in case we lose water or electricity for several days.
Trim your trees and remove any limbs that are close enough to harm your house.
Clean out your gutters and downspouts.
Remove grills, trash cans, lawn decor, patio furniture, yard furniture and toys from the front and back yard and secure in garage or shed.
Unplug items like TVs and computers if the storm is directly affecting you.
Create an inventory list of all items in your home: furniture, appliances, fixtures, jewelry, major art pieces, etc. Include a description, serial number, purchase date, and estimated value. Take photographs of all sides of your exterior, backyard, front yard, and all rooms inside your home.
Close blinds and curtains and move furniture away from windows.
Store important documents (insurance papers, medical documents, birth certificates, social security cards, etc.) in a waterproof container. If you don't have waterproof container, place these documents inside a Ziploc bag inside the dishwasher because it is sealed.
If you have hurricane shutters, put them up in advance. If you don't have shutters, board up your windows that are vulnerable to the winds of the storm.
Obtain and place sand bags in front of entryways if you are prone to flooding.
Store your vehicle in the garage and manually lock your garage door in case power goes out (practice how to open your door manually before this happens).
If you have a pool, do not empty your pool of water. Excessive rain can cause structural issues to an empty pool. Add extra chlorine to the water to prevent contamination from debris and storm water. Turn off the power to your pool – Pump motors, lighting, chlorinators, and heaters should not operate in the storm.
Medical
Refill and pick up your prescription medication before the storm hits, even if you haven't run out of your current fill.
Non-prescription medication to have on hand: pain relievers for adults and children, antacids, hydrocortisone cream, etc.
Personal hygiene items.
Have a first aid kit on hand with band-aids, anti-septic wipes, antibacterial cream, antihistamine for allergic reactions
Your Pet
Make sure you are stocked up on food and also have enough water for your pets.
Have a crate/carrier to put your pet(s) in if you need to evacuate.
Put a collar on them and keep a leash on hand.
If your pet needs medication, make sure you have it before the storm hits.
Pets will need up-to-date vaccination records to be able to enter a shelter.
Special Needs Registry
Seminole County Special Needs Registry

Orange County Special Needs Registry
Cell Phone Apps
Zello Walkie Talkie (must have network or WiFi connection)
FireChat (no signal or data needed)