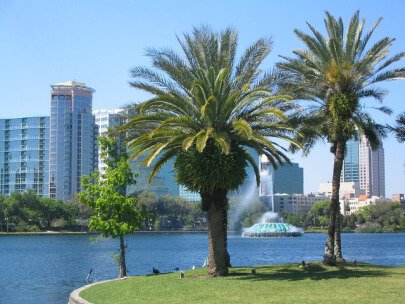 EXPANSIONS
Orlando International Airport is planning a $3 million dollar terminal expansion that will allow 10 million more passengers per year.Thethird terminal is estimated to be completed by 2019. More visitors each year is great news for Central Florida's economy!
The Dr. Phillip's Performing Arts Center will expand in the near future with a new acoustical theater that will seat 1,700 and a new rehearsal space.
In partnership with Valencia College, the University of Central Floridais expanding with a new campus in Downtown Orlando, to be built on 15 acres between Livingston and Amelia streets. The new campus "will offer degrees in digital media and communication, health information technology & administration, and community-facing programs like social work and legal studies…" Slated to open in Fall of 2019, UCF Downtown will include housing, parking, and dedicated transportation to/from UCF's main campus.
*Fun Fact: UCF is Florida's largest university and the second largest university in the nation (by enrollment number).
The Vue at I-Drive 360 is adding the world's tallest StarFlyer attraction – 450 feet (five stories higher than the Orlando Eye!) – to be completed by the end of 2017.
Universal Studios always has expansions and new rides in the works. Next year, a Jimmy Fallon simulator ride, Volcano Bay water park, and brand new hotel 'Adventura' are slated to open. A Fast and the Furious ride is scheduled for 2018. There is also a rumor that a new ride based on the movie The Secret Life of Pets to open sometime in the near future.
Disney's Animal Kingdom  will welcome Pandora: The World of Avatar in summer 2017. The area will include two major rides, a tiki bar, restaurant, and gift shops. "The land itself will be an attraction with bioluminescent plants lining walking trails and 'floating' mountains hanging overhead." (Orlando Weekly)
Fun Spot Kissimmee is adding a wooden roller coaster with a track that will be 2,256 feet long, set to open in summer of 2017.
Lake Nona is busy with some really cool new facilities! The newly popular community has been chosen as the home of the $70 million US Tennis Association National Campus with 102 total courts, scheduled to open in December 2016. It will also host a 23-acre training facility for Orlando City Soccer Club, with a goal of opening in early 2017. Besides sports facilities, a 60,000 square-foot retail center that will include an apartment complex on Lake Whippoorwill, shops, and restaurants.
Sunrail is adding five new stations to the existing list of 12 stations in the coming years – DeLand, Meadow Woods (Orange County), Tupperware Station (Osceola County), Kissimmee (Osceola County), and Poinciana Station (Osceola County). The last four stations listed will be spread between a 17.2 miles segment and link Sand Lake Road to Poinciana.
In an effort to "transform the region to better connect our communities, boost our economy, and improve everyone's quality of life," the I-4 Ultimate Project is still underway. It is a 21-mile makeover of I-4 from West of Kirkman Road to east of State Road 434 that is estimated to be completed in 2021.
NEW ATTRACTIONS
A new stadium for Orlando City and Orlando Pride soccer teams will be opening in 2017. The stadium is located 2 blocks from the Amway Center and will have a seating capacity of 25,000, as well as a 10,000sq.ft. fan plaza.
The Orlando Magic has a $200 million entertainment complexplanned for across from the Amway Center. Its plans include a 250-room hotel, 64,000 SF of retail space, 100,000sf of office space, 250 residential units, and a parking garage.
Brightline will begin construction in 2017 on a passenger train that will take travelers from Orlando to Miami and back. The ride will take 3 hours instead of the 4 hours that it takes to drive from Orlando to Miami – "Rather than putting miles on your own car, paying for gas and navigating heavy traffic, passengers can sit back and enjoy the ride."
Andretti Indoor Karting and Games, "essentially Orlando's first indoor theme park, "is planned to open in summer of 2017. The new attraction will feature indoor g0-karting, bowling, laser tag, and more.
In late 2017, Kissimmee will be home to the new Margaritaville Resort Orlando. The resort will feature 187 rooms, 1,000 vacation cottages, and 300 timeshare units along with shopping, dining, entertainment, and a 12-acre waterpark.